Flanders, Belgium
From £1,200pp
BEERCYCLING \ BIR-SI-K(Ə-)LIŊ \ VERB 1: A LEISURELY, HEALTHY ACTIVITY WHICH INVOLVES TRAVELLING ON BICYCLES TO ESTABLISHMENTS THAT SERVE AND/OR BREW BEER FOR PUBLIC CONSUMPTION. THIS IS DONE FOR THE PLEASURE OF THE JOURNEY AND THE ENJOYMENT OF TASTING EXCEPTIONAL BEVERAGES RATHER THAN THROUGH THE NEED TO RACE OR BECOME INEBRIATED. 2: AN ANTI-BEER BELLY CAMPAIGN. 3: THE MOST FUN YOU'LL EVER HAVE EXERCISING.
For bookings or information:
Dates: May to August upon request
Duration: 5 days
The perfect beer experience in the "Westhoek" region of Belgium.
This tour takes place in West Flanders, an area rich with beer culture. We'll visit at least 5 breweries as well as Westvleteren Trappist abbey, the North Sea, and several WWI history sites.
This tour takes place in West Flanders, an area rich with beer culture. We'll visit at least 5 breweries as well as Westvleteren Trappist abbey, the North Sea, and several WWI history sites. All skill levels are welcome. Ride between 20 and 40 miles each day, 95% flat. We recommend arriving early, in time to have two night to explore Brugge. Perfect balance of historic cities, small villages, traditional family-owned breweries, inventive new beer makers, and a Trappist monastery.
The holy grail of beer ,"Westvleteren," is always a stop on this tour. Enjoy the monks' magical recipe straight from the source! We will visit at least 5 breweries, with a private tour at many of them. No two breweries or tours are alike! Beer tastings are typically generous and are included in your trip fees!
Miles of scenic views of Belgian farms await us along our rides… Strawberries, zucchini, rhubarb, rye, wheat, Brussels sprouts, carrots, and larger fields of barley, potatoes, and corn. We'll have plenty of opportunities to enjoy regional produce with our meals. Make new friends and visit a different brewery every day as you explore the country at a speed allowing you to absorb your surroundings.
Breweries
From Dubbels to Tripels, Krieks to Flanders Reds, this tour has something for everyone's beer palette.
Fort Lapin – Based in Bruges, this small operation producing an outstanding line of beers always makes us feel at home.
De Dolle Brouwers – One of the friendliest breweries on the planet! Its hospitality and unique beers never fail to impress us.
Westvleteren – The holy grail! Come try the "12," constantly rated one of the best beers in the world.
Rodenbach – Most tours end at the legendary Rodenbach, famous for its blended Flanders red ales aged in giant foeders.
De Struise – Legendary brewers making high gravity ales, barrel-aged treats, and now their own coffee roastery! We'll get a private tour from one of the two owners.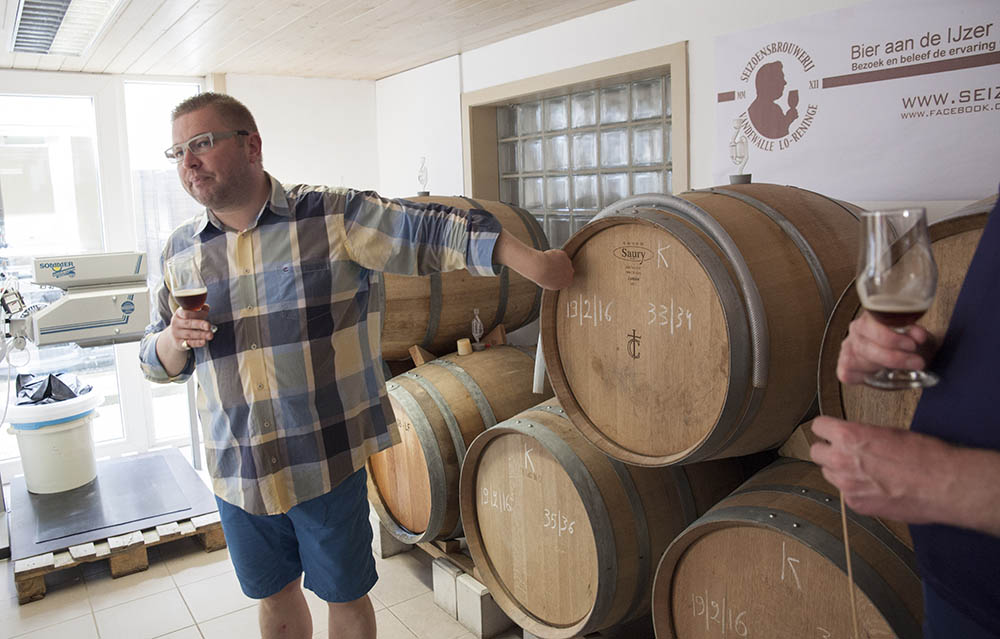 The group meets in the historic town of Bruges, with its canals, cobblestone streets, and medieval buildings. We recommend arriving a day early to have more time to explore the city. We'll have our bicycles delivered here and fitted in time for a brief warm-up ride around town.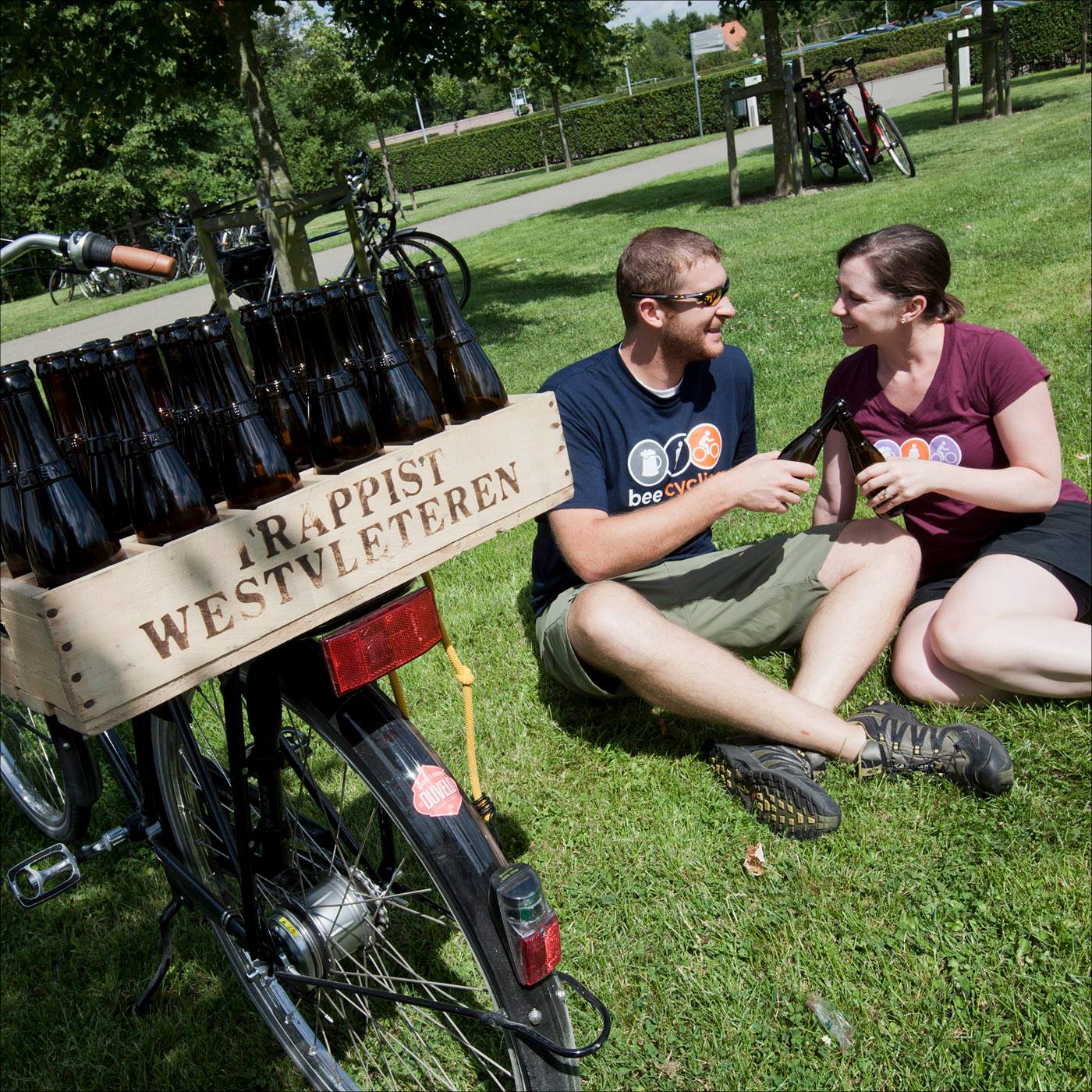 Weather permitting, we will visit the North Sea before heading into a more rural part of the province. We'll visit De Dolle Brouwers, one of our favorite breweries, and stay overnight in Diksmuide, the butter capital of Belgium.
The journey continues all the way to the French border. We'll stay in Watou, at Saint Bernardus Brewery's famous B&B. There are also several great restaurants in town that cook with beer. The following night we stay in Ieper (Ypres), home to the largest WWI museum and the nightly "Last Post" ceremony.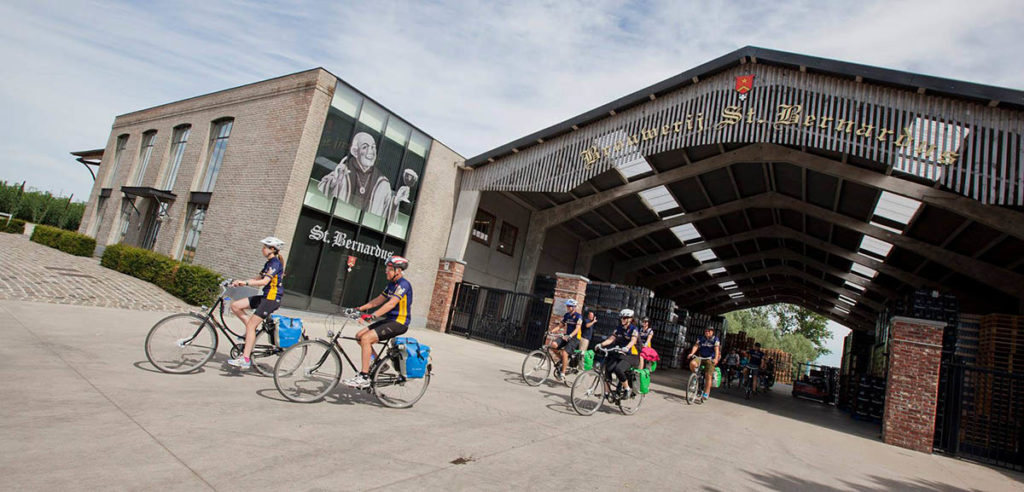 All tours officially end in Roeselare, with a tour of at Brouwerij Rodenbach, including its famous "Foeder Forest" and a sampling of their classic Flanders red ales in the breweryֹ's gorgeous tasting room. A train station is a few blocks away, where after saying goodbye we hope that other European adventures await you. The tour ends around 4:00 PM, plenty of time to catch a train to Brussels or wherever your next adventure begins!
Optional 6th Day – Select tours will have an optional extra day which includes a bike ride to Kortrijk, overnight stay, and a out-and-back ride/visit to Brouwerij Alvinne, makers of some of the best sour beer in Belgium!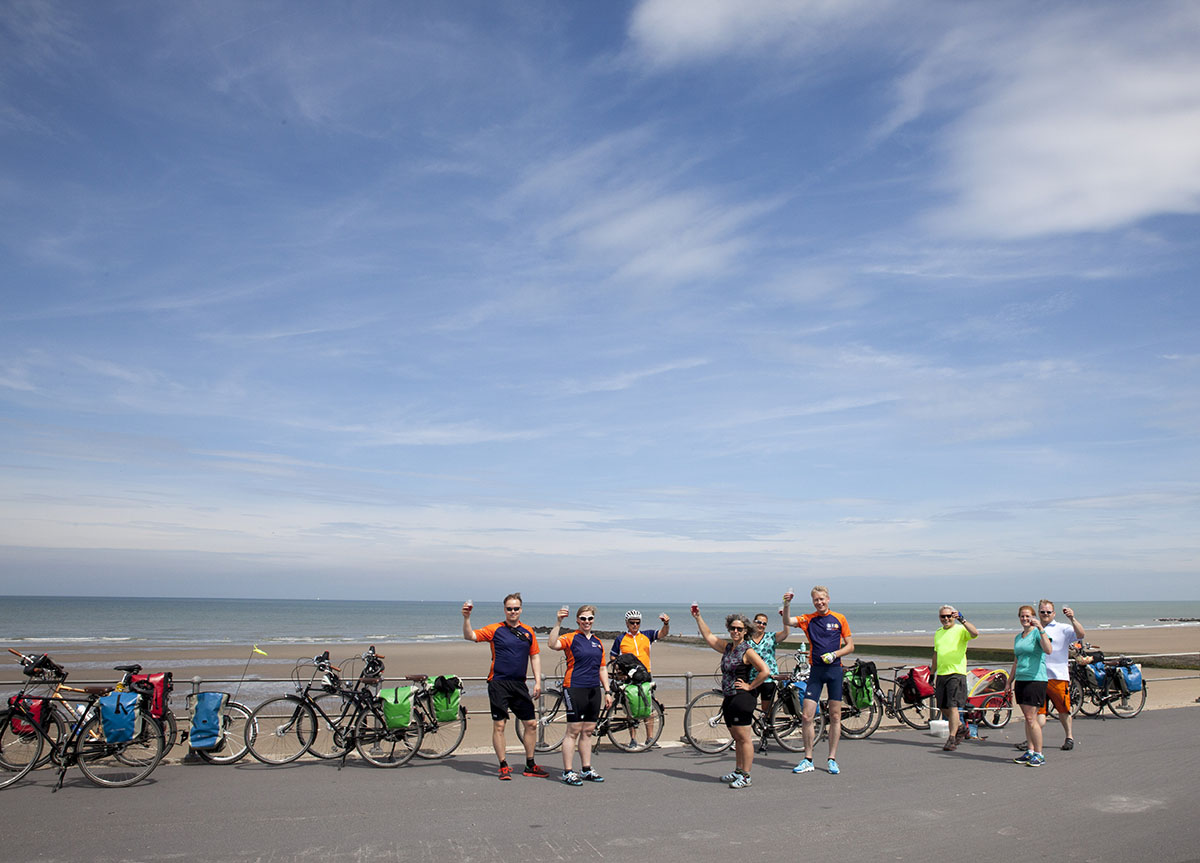 4-nights hotel
Bike/bag rentals
Breakfast, lunch and snacks
Brewery tours & beer samples
Vehicle support
Optional group dinners are organised each evening, with everyone paying for their own meals and drinks.
How to get here
Meet in the historic town of Bruges for day 1.
Love craft beer & want to ride your own bike around London? Find out more about our award winning London Beercycling experience where you get to visit, tour & taste some of the best craft beer in the city!