Burgundy, France
From £920
World class wines, stunning countryside and gastronomic pleasure...it's all bountiful in Burgundy! On this long weekend cycling experience you will ride through some of the most scenic roads, marvel at the local beauty, sample the region's wine & savour the gastronomic delights of the local food.
For bookings or information:
Dates: 4 days upon request
Discover this historic region's food & wine heritage by bike
As is often the case, the best way to experience a region is on two wheels! On this foodie cycling experience you will sample world class Pinot noir wines and the accompanying food from the region (boeuf bourguignon anyone??!!!). Each day will be full of pleasure form cycling through stunning scenery, sipping fine coffee in the morning, the fine wine in the evening and perfectly finished off with sumptuous regional food. Burgundy is quite simply a pocket of perfection in France.
More than a cycle, and more than just a foodie fly-by...
World-class wine, gentle countryside, gastronomic pleasures – it's only in Burgundy where all 3 are combined in such a majestic manor.
In this long weekend away, you will be able to ride some of the most scenic roads in the world, sip fine coffee in the mornings, sampling amazing Pinot Noir wines in the afternoon, and savour mouth-watering and sumptuous regional food throughout the day!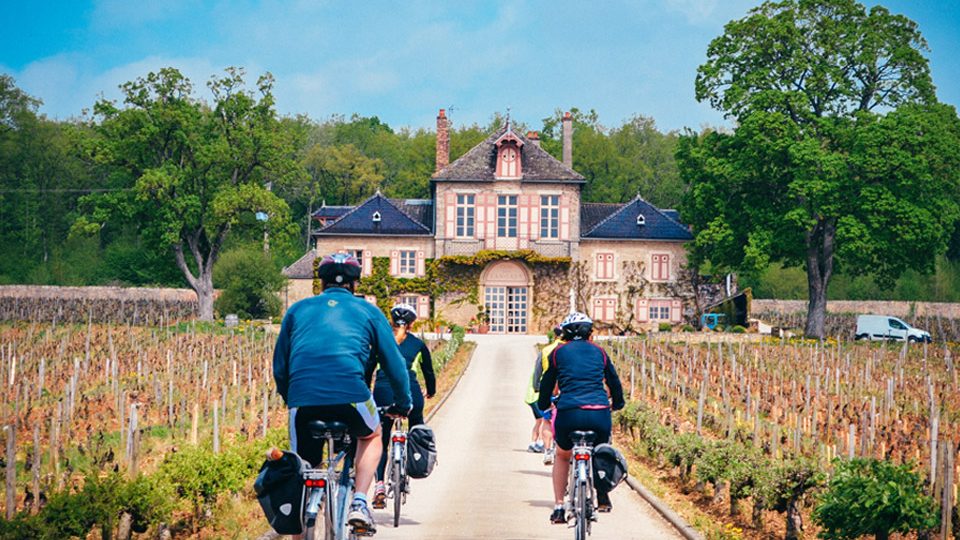 Upon arrival make your way to your hotel. After check-in you are free to relax or explore the city. Dijon is a vibrant, walkable city with a wealth of great shops, restaurants and bars with a welcoming vibe to it – It's more than just mustard!
There are many museums, churches and traditional buildings to discover including the Palais des Ducs and the church of Notre Dame.
Today you will get a brief overview of the next few days by the team and have final adjustments on the bicycles you will use. Dinner tonight is free but we will provide suggestions.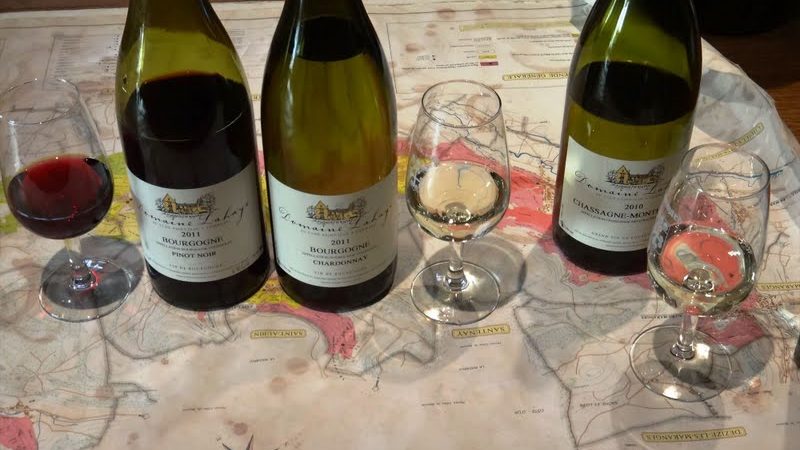 Day 2: Dijon to Beaune 40km
Leaving Dijon behind, you will cycle into the countryside with your guide where the Route de Grands Crus begins!
Arrive into the region of Gevrey Chambertin, the largest appellation in Côte de Nuits (Pinot Noir country) and where you find some of France's most famous wines including Vosne-Romanée, Fixin, Chambertin-clos-de-Bèze, Flagey-Echézeaux, Vougeot and Richebourg.
Cycle on through the wine regions of Morey Saint Denis, Chambolle- Musigny and Vougeot with vineyards all along the way on either side of you offering breathtaking scenery and crisp, fresh air!
You will visit and indulge in a wine tasting at a wine estate late morning followed by a leisurely lunch in one of the many restaurants on the way. Then carry on through the delightful little town of Nuit St Georges and further on to the city of Beaune, the Capital of the Burgundy wine lands. Dinner is included tonight.
Day 3: Beaune to Beaune roundtrip – 40km
Today you will do a loop ride allowing you to discover the fairy-tale castle of La Rochepot which overlooks the village - a perfect photo opportunity not to be missed!
You will continue back to Beaune by the Côte de Beaune vineyards through the best known winemaking villages such as Puligny-Montrachet, Meursault and Pommard with lunch on the way.
Dinner is not included tonight but we will provide suggestions for everyone to sample the local delights.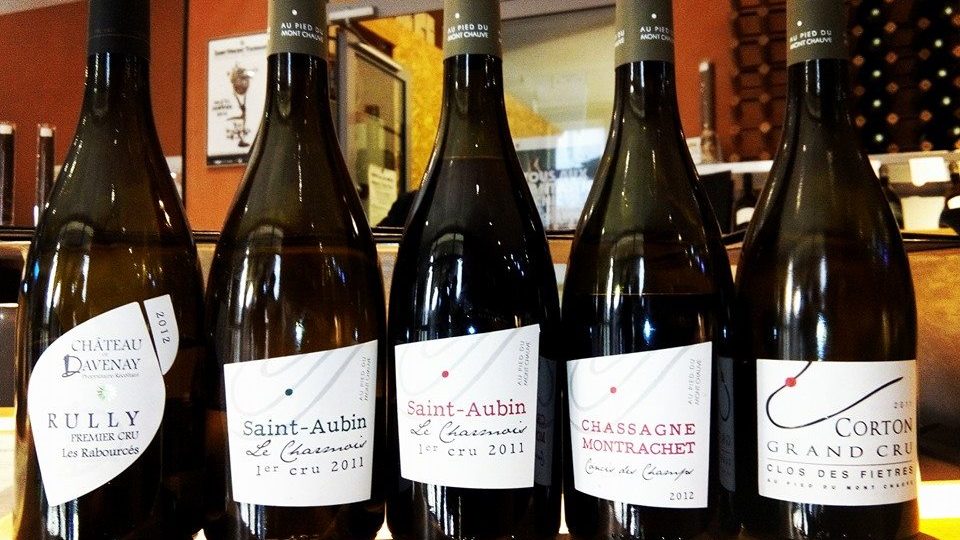 Transfer to Beaune train station for your departure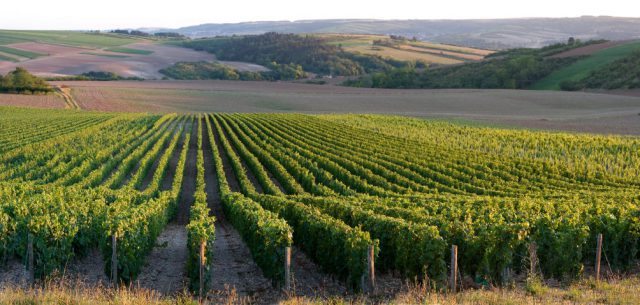 3 Nights B&B accommodation
Bike guide & support van
2 lunches and 1 dinner
2 vineyard visits & wine tastings
Bike Rental
Luggage transfers
How to get here
Arrive in Dijon during the day time to make the most of your time in the beautiful city. Let us know you arrival plans so we can organize check-in times at the hotel.
Trains from Paris leave for Dijon quite regularly and take 1.5 hours. Please enquire for help as pre-ordering tickets can be cheaper (but are also available to buy on the day).
Departure on day 4 will be from Beaune where you will get transferred to the train station for your personal onwards travels.
If you wish to arrive the day before and spend an additional night in Dijon or spend an extra day in Beaune, we can organize this for you.