Rome, Italy
From £150/week
Learn Italian in Rome right in the heart of this ancient and wonderful city. Experience life with all 'things Italian' – art, culture, music, design, good food and good wine. On this experience you will learn the ins and outs of the beautiful Italian language and world-famous culture.
For bookings or information:
Dates: Every Monday
Duration: 1 - 50 weeks
Set start dates for beginners, with students who know some Italian able to start on any Monday. Please enquire for more details.
Speak La Dolce Vita in the Eternal City
Learn Italian in Rome from experienced and authorised teachers from the International House organisation in a Liberty style-villa in the centre of the city.
The communicative approach to the teaching of Italian is always being updated and language is always presented in the context of everyday situations. Teaching is done in communicative tasks, group work and role play with the aid of up-to-date material in classes there you will gain valuable information about modern-day Italian culture and society at the same time as developing your authentic linguistic and communicative skills.
Learn Italian
All levels are welcome from absolute beginners to advanced. There's a maximum number of 16 students to ensure the best learning environment.
15 Lessons a week
Three afternoon lessons a day
20 lessons a week
Four lessons a day in the morning or afternoon
25 lessons a week
Four lessons a day in the morning and afternoon, plus two small group lessons twice a week
30 lessons a week
Six lessons a day in the morning and afternoon
Cultural Courses
This experience also allows you to choose to specialise in certain areas of Italian life (Minimum 2 weeks & must have some prior knowledge of Italian).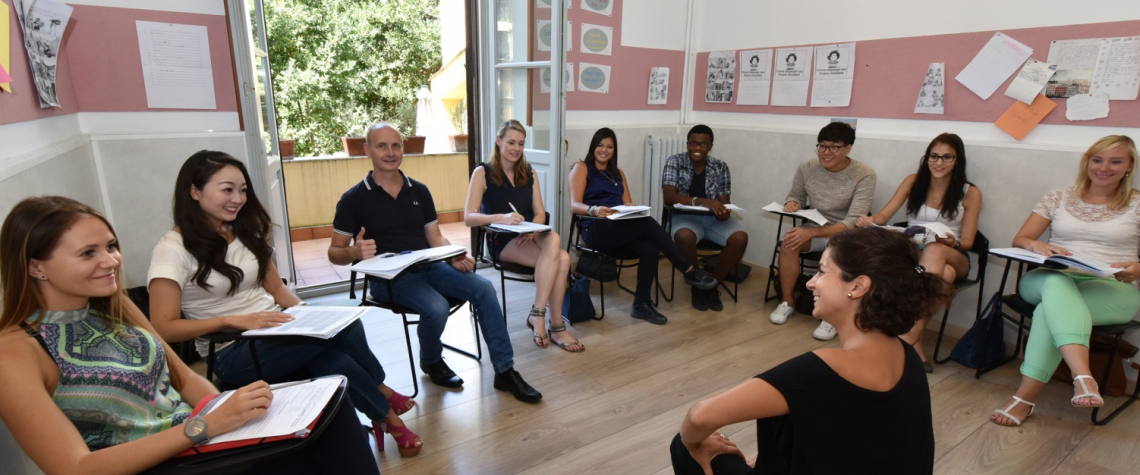 Discovering Rome:
3 lessons Mon – Fri
Learn Italian whilst going out to discover the unequalled artistic and archaeological heritage that only Rome can boast. Improve your Italian whilst on a journey through the history of Italian art. This course will combine lessons in class combined with visits to the city to try out what you have learnt in class.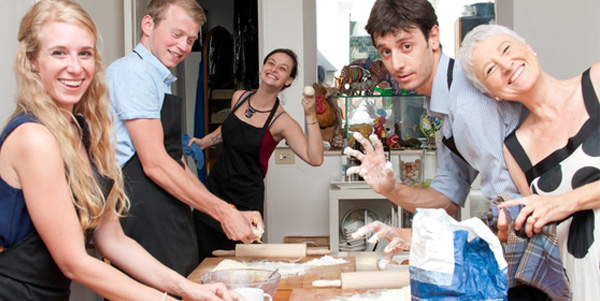 Italian Style: 3 lessons Mon – Fri
This course is ideal for those who are interested in learning more about one of the best-known aspects of modern Italian culture and is ideal for those intending to take up studies in Design or Fashion in Italy.
The course outlines the history of Italian design from the beginning of the 20th century up to the present day. Over the course you will see how design development has influenced everyday life. Marvel at the 'Made in Italy' names like Vespa, Moka Bialetti, Campari Soda, Topolino cars and Rosso Valentino dinner suits.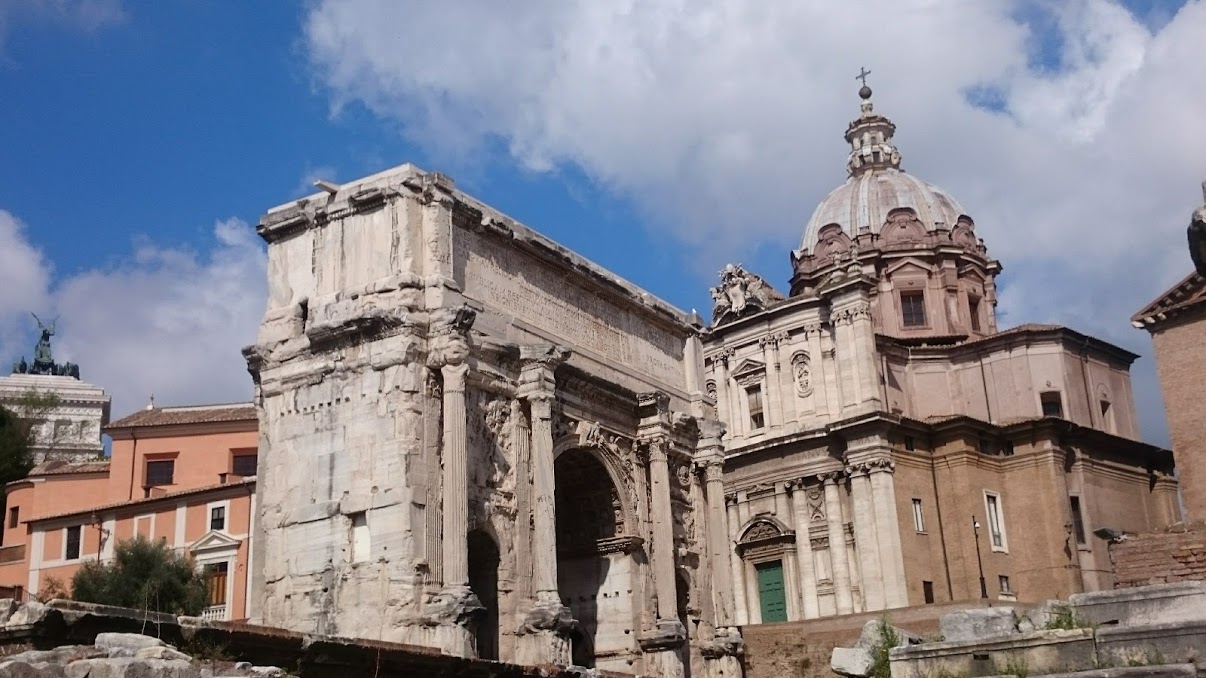 Architecture: Mon – Fri 1.30pm– 4pm
Focus on the architectural and artistic testimonies of the veritable open-air museum of Rome. From 753 BC up to today, you will learn about the beautiful visible architecture of the buildings and churches as well as the evocative squares dotted around. Trace the lives and works of those who left their mark on Rome from ancient history to the Renaissance and Baroque periods to the modern day.
Accommodation
On this experience you have the option of staying with a local host family to further improve your Italian. Breakfast or half-board arrangements can be organised from £150/week for a single room.
Accommodation can be arranged for you to share a self-catered flat with other students. The flats can host from 2 – 6 students at a time with a shared bathroom and kitchen from £160/week.
How to get here
Students can arrive at their accommodation on the Sunday before the start day of their experience.
We can arrange a private airport pick up for an additional cost and it is also very easy to get to central Rome via public transport from the airport.
Want to learn Italian, but not in Rome? How about in the capital of Tuscany - Florence!