Barcelona, Spain
From £95/week
Don't just learn the language, live with it! Learn Spanish in Barcelona and take advantage of its warm climate, delicious food, golden beaches, famous architecture, festivals, markets, parks and vibrant nightlife – Barcelona has it all!
For bookings or information:
Dates: Every Monday
Duration: 1 - 48 weeks
¿Hablas Español?
Living in the Catalan capital, you will be learning Spanish outside as well as inside the classroom in one of the most exciting and beautiful cities in the world. This type of engagement will truly help you learn the language.
Learn from Instituto Cervantes accredited and approved teachers in the unique CASA programme in modern air-conditioned classrooms. Being centrally located you are in the perfect place to explore and test your new skills whilst you learn Spanish in Barcelona.
Learn Spanish
With this experience you are encouraged to listen, speak, read and write only in Spanish. The centrally located Casa promotes total immersion where you build your Spanish floor by floor (think of 'Enter The Dragon'!)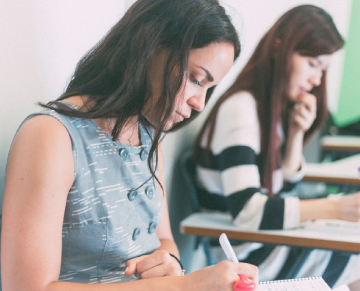 6 Hours a Week (night extensive)
This is ideal for if you wanted to explore the city by day and would like to learn Spanish during the evening. This course consists of 3 hours of teaching each evening either Monday and Wednesday or Tuesday and Thursday (6:30pm – 9:30pm).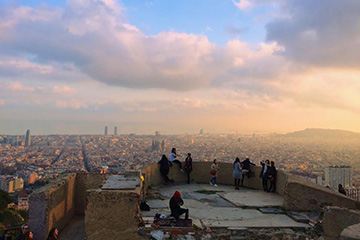 10 Hours a Week (semi-intensive)
This course suits those who want to combine learning Spanish with other activities part-time. The course consists of 2 hours of teaching each day from Monday – Friday (1:30pm – 3:30pm).
20 Hours a Week (intensive) *Most Popular!
Four lessons a day in the morning and afternoon, plus two small group lessons twice a week.
30 Hours a Week (Immerse Yourself)
Perfect for those that want to make the most of your experience and learn as much Spanish as possible. You will have 6 hours of lessons everyday including 1 hour of Spanish conversation class and 1 hour of Spanish culture class.
Accommodation
Get in touch for advise on your options such as hostels, apartments and home stays.
How to get here
Being centrally located it is very easy & cheap to get to central Barcelona.
Enquire for additional information.