Avignon, France
From £2,040
Discover the charm of Avignon and Provence from the 'City of Popes' on this French cooking class. Explore the ancient cobble-stoned streets and learn hands-on cooking throughout central Avignon and the Provencal countryside.
For bookings or information:
Dates: Every Friday upon request (apart from July)
Duration: 7 days
Experience the region on this French cooking class in Provence
Avignon is a city famous for its history, and not just because it's often referred to as the 'City of Popes'. This city on the Rhone is one of the few places in France to preserve much of its historical centre from its defensive wall around the city, picturesque bridges and buildings such as the imposing Papal Palace.
Avignon is the centre of Provencal food. With the oldest covered market in the city, Les Halles, along with cooking classes, you will discover Provencal specialities and local produce like honey, nougat, chocolates, olive oils AOC, Cote du Rhone wines and so much more.
Avignon is the perfect place to discover the surrounding classic Provencal countryside, including the Luberon mountains with their breathtaking views, Roussillon's unique ochre landscape and small villages that are famous for their wines.
Your hands on cooking classes will take place in a variety of kitchens throughout central Avignon and the Provencal countryside so you'll discover all the different facets of the local cuisine.
Visit Les Halles, a traditional Provencal food market full of farm products including vegetables, fruit, cheeses, honey, wines, flowers and poultry. Learn traditional Provencal cuisine with Julien Charvet and set-up shop in a traditional 19th-century kitchen and work around a huge wood-block table. The original stove is fired up with oak wood three hours before class even begins!
This class encourages you to discover authentic tradition preparing menus featuring traditional Provencal and French recipes. You will also visit a charming restaurant and discover how to pair wines with your meals as you learn from Chef Jean Marc Larrue, about using local flavours and pairing them with something exotic.
Your last cooking class takes place in the highly-regarded restaurant of Les Abeilles in the quaint Provencal town of Sablet with Chef Johannes Sailer.
The Great Schism of 1054 meant that for a time, there were three Popes and Avignon was home to seven of them from 1309
Private transfer from Avignon TGV station to your hotel and after check-in, explore the local cuisine with dinner at your leisure.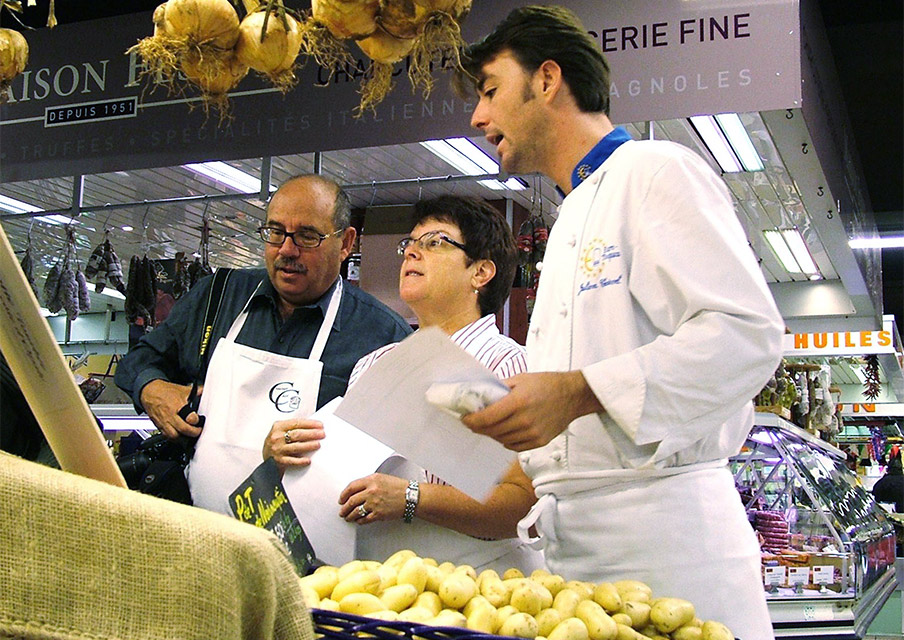 After breakfast, visit the market with a chef and start your first cooking class in his professional kitchen. Lunch, with three courses and drinks included, will be based on your earlier efforts!
The afternoon is free to explore Avignon at your own pace. You will be provided with tickets for the Papal Palace, one of the biggest medieval gothic palaces in Europe; the Pont d'Avignon and a tasting in a wine shop.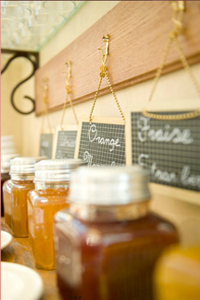 Depart for a full-day tour after breakfast where you will stop at the Isle sur la Sorge market, famous for its antique shops, up to the Luberon hill range and picturesque villages, including Gordes, and Roussillon, famous for its ochre landscape.
Visit a lavender museum to discover the secrets of the flower, which is the symbol of Provence. Stop in Saint Remy de Provence to see Roman monuments, including a triumphal arch and mausoleum, located near the mental hospital Van Gogh stayed.
Continue on to Les Baux de Provence, a medieval hilltop village in the heart of the Alpilles hill range and have lunch.
Finish off at the UNESCO Pont du Gard – the best-preserved Roman aqueduct in Europe before returning to Avignon for dinner at your leisure.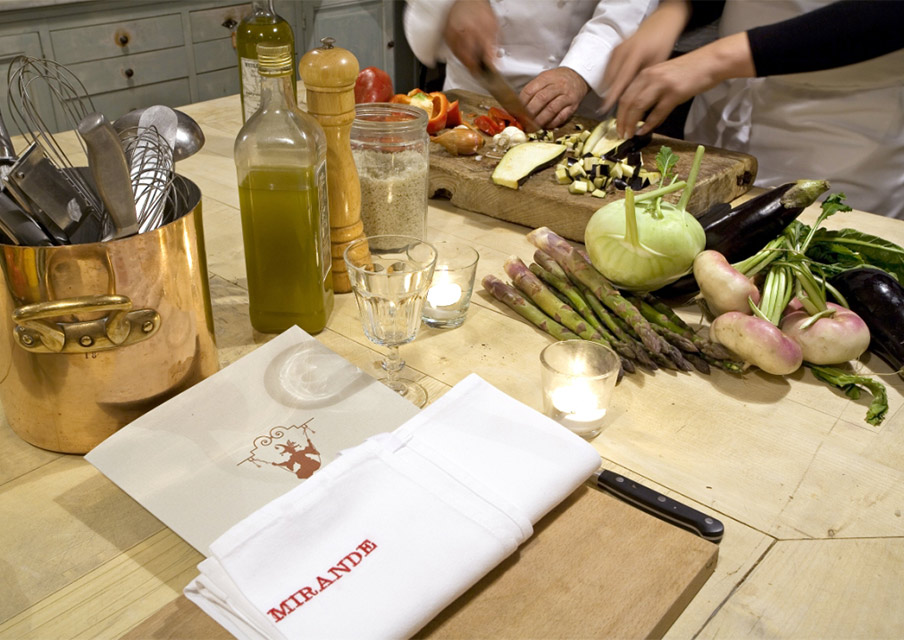 In the morning, take a half-day tour to Chatauneuf du Pape for wine tastings in two
cellars. Taste the red and white wines of the appellation considered the finest in the Rhone Valley.
After your own lunch, take part in a cooking class in the afternoon in a charming Avignon restaurant. During the aperitif, you'll also learn how to pair wines with your meal. Dinner with drinks will follow based on your earlier efforts.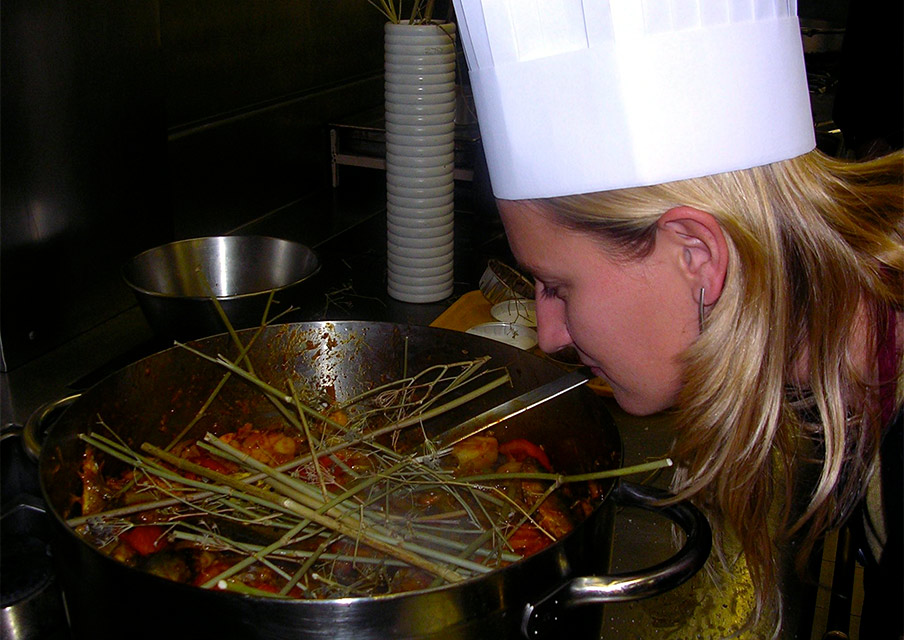 Have breakfast and meet your driver who will bring you to Sablet for your cooking
class. Prepare a traditional French lunch that you can enjoy, weather permitting, on the terrace. In the afternoon head to Chateauneuf du Pape for a chocolate workshop where you where you will learn all about French chocolate specialties. Finish the day with olive oil tasting in the area around Avignon before dinner at your leisure.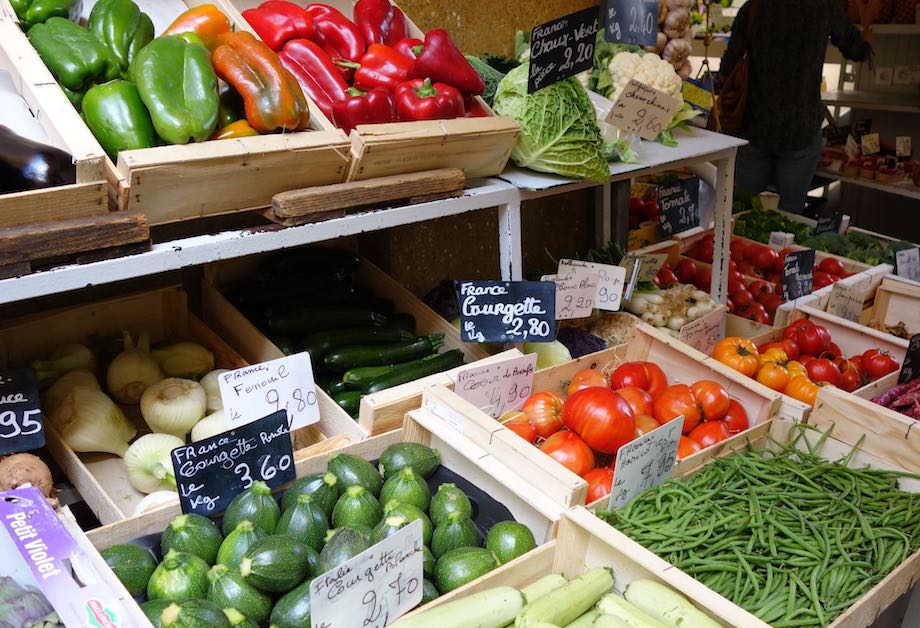 Enjoy the day exploring Avignon on your own before your last cooking class in the late afternoon in a 5-star hotel followed by dinner and drinks.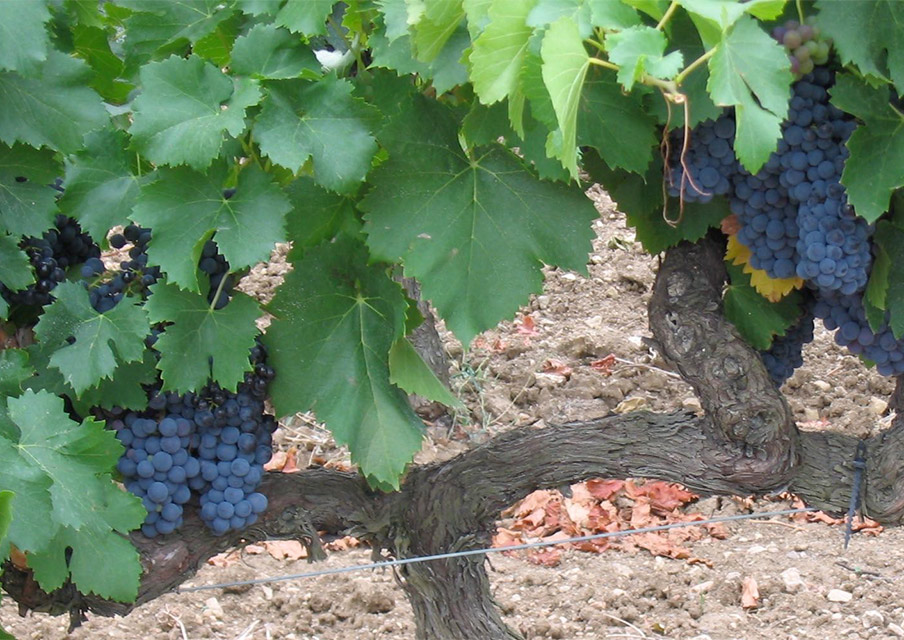 After breakfast, check-out and return to Avignon train station.
Six nights accommodation in a charming 4-star hotel in Avignon
Round trip transfers to/from Avignon TGV train station
Shared minibus tours with English-speaking driver/guide
Four cooking classes followed by lunches (drinks included) as per itinerary
Accommodation
You will stay at the 4-star Hotel de L'Horage in central Avignon very close to the Papal Palace and many cafes and small shops. Previously a 19th-century house, it has been restored with cozy rooms complete with air-conditioning, wi-fi and all mod cons to make it a very relaxing stay on this French cooking class in Provence.
How to get here
Round-trip transfers from Avignon station are included.