Spain, Italy & France
Each two week stage from £4,700pp
Join a unique cycling holiday in Europe and cycle across Hannibal's legendary marching ground, and experience some of the most incredible European vistas, including Catalonia, Provence, the Alps and the Apennines, across which his elephants were led in 218 BC.
For bookings or information:
Dates: 8th - 23rd September
Duration: 8 - 29 days
Look mum, no hands!
Tracing Hannibal's notorious trail and tracking his advance on Rome, this is more than just your average cycling holiday in Europe! A unique and historical journey dropping you directly into the heart of this historically renowned route, you will experience hauntingly beautiful landscapes on two wheels.
Unlike Hannibal, you will not have a herd of elephants in tow as you forge your journey. Instead, you will be accompanied by fellow enthusiasts and a team of professional tour guides as you cycle this incredible trail together.
Stretching from Barcelona to Rome, you can opt to explore the stunning route in its entirety, or simply select the individual stages you wish to cycle.
More than taking in the views, this cycling experience allows you to discover the soul of the places you are riding through. Riders have a unique vantage point, and gain cultural insight into the incredible destinations both historically and gastronomically.
Uncover the history you are riding through, sample the culinary delights and enjoy the local wines, as you follow in the general's legendary footsteps.
The Stages
Stage 1: Barcelona to Alba
Length: 16 Days / 15 Nights
Distance: 1558 km Elevation: 24964m
The meeting point for this stage is the stunning city of Barcelona. However, rather than cycle out of Barcelona among the heavy city traffic we shuttle you into the Montseny National Park to our first tour hotel. From there we cycle up through Cataluña and over the Pyrennees mountain range. The crossing of the Pyrenees is obviously a tough undertaking but our route doesn't take in the highest peaks which makes this stage a relatively relaxed introduction to the stages ahead. We enter France through the lovely town of Ceret, home to Picasso, before continuing through the beautiful French countryside of Languedoc-Roussillon. Our first week ends just to the north of Avignon where we will enjoy a well-earned rest before heading into the Alps.
After a rest day in Mazan we head north in the footsteps of Hannibal on perhaps the most iconic leg of his journey – Across the Alps. We won't have 39 war elephants to provide us support but we will have our support vehicles to lend us a hand if you need it. The second part of stage 1 provides an opportunity to take on a number of iconic climbs – Ventoux, Galibier, Alpe d'Huez, Agnel and Izoard among others – as we ride from France into Italy. Our gateway into Italy is via Col Agnel (Colle Agnello to the Italians), which takes us into the lovely region of Piedmont and the vine clad hills of the Langhe and Monferrato. We'll follow in the tyre tracks of the greatest Italian cyclist of them all – Fausto Coppi – on our way to the gastronomic hub of Alba that provides a fitting end to this classic stage.
Stage 2: Alba to Rome
Length: 14 Days / 13 Nights
Distance: 1188 km Elevation: 19036m
Stage 2 takes us across the spine of Italy – the Apennines – and through a landscape of vines, castles, agriculture and beautiful hill towns. Starting in Piedmont, the area known as the Italian's Italy, we traverse the spectacular Oltrepo Pavese and head into Emilia Romagna where our route over the Apennines awaits us. A number of Italy's culinary jewels – Reggio Emilia, Modena, Parma and Piacenza – are found in this region so gastronomic delights abound. The Apennines may not be the Pyrennees or Alps but they are a challenge nonetheless with regular climbs and steep ascents, many of which have featured in the Giro d'Italia. Our destination is the city of Pisa where our hotel, overlooking its eponymous tower, provides a fitting spot to toast the end of the first part of stage 2.
From Pisa we venture further into Tuscany through what can only be described as picture postcard scenes. Meandering through Renaissance Italy on the road less travelled through beautiful scenery and hill towns is cycling at its best. Rolling Tuscan hills covered in sunflowers, Umbrian medieval towns and Lazio, which provides us with our final Italian canvas, the prominence of Roman heritage increasing as we make our way towards Rome. We pass by Trasimene, where Hannibal destroyed a Roman army forcing them into the lake, and cycle in the footsteps of Hannibal's army through what were once the Arno Swamps and to the gates of Rome! Our final hotel is in the heart of the lively Trastevere district which provides a perfect venue for a gala dinner to toast the end of our great cycling adventure.
The Whole Ride
Barcelona to Rome
Length: 29 Days / 28 Nights
Distance: 2527 km Elevation: 42,878m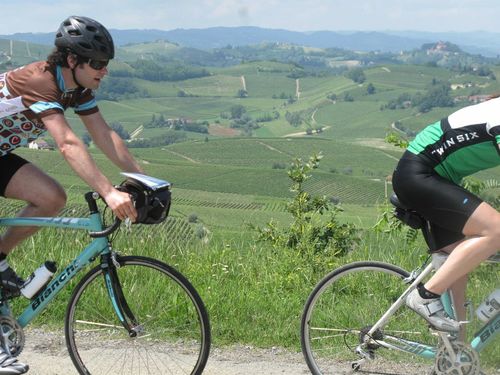 If you don't bring your own bike there are a fleet of bikes that you are able to rent out.
Due to the nature of this experience, the tour involves daily changes of accommodation. Whilst the first and last night's accommodation will be more luxurious, the hotels in between are more rustic and traditional, but as a rule, all rooms have en-suites.
Throughout this ride you will be going through and tasting some of the best food in Europe. Among the foodie highlights are Barcelona, the Languedoc-Roussillon region, Provence, Piedmont, Tuscany and Umbria.
Hannibal History
Hannibal Barca is one of the greatest military commanders of all time. As a leader of the ancient superpower, Carthage, he waged a lifelong war against the Romans and nearly destroyed them. And yet, today we know very little about Hannibal or his people: the Carthaginians. What we do remember is one of his amazing feats: to fight the Romans on their own turf, Hannibal led an army that included nearly forty elephants, over the frozen mountain tops of the Alps and into Italy.
That achievement, leading the largest land animal over one of the biggest mountain chains, was just part of an incredible journey that took Hannibal and his force of sixty thousand men from southern Spain, through France, into Italy via the Alps and finally, over the sea and back to the now Tunisian city of Carthage. For Hannibal Barca this was a very personal conflict – a family affair. As a boy he'd sworn to his father Hamilcar that he would fight Rome to the death and his top generals were his two brothers, Hasdrubal and Mago. Their struggle was the main event during the biggest and bloodiest conflict of ancient times, the century long Punic Wars (264-146 BC). With Hannibal as commander, it really looked as if Carthage was going to win. European civilisation came so close to being something very different – Rome-free, and yet Rome totally dominates our imagination when we think about the ancient world. When Hannibal lived, things were very different.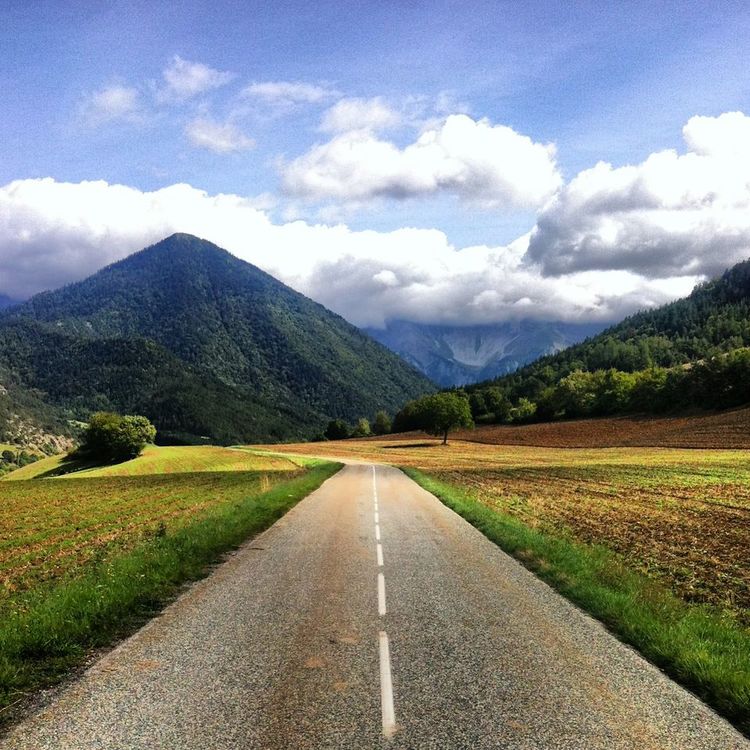 B & B accommodation with en-suite is included throughout the trip
Two or more expert guides
Van support
Private tours and tastings
Snacks during the rides
How to get here
Fly to the starting city (Please enquire for more details).
It is best to arrive the day before the tour starts to adjust to different time-zones and minimise the risk of delays.