Florence, Italy
From £250/week
Learn Italian, Italian cooking, pair the wines and indulge in the art. Become a renaissance master & follow in the footsteps of Leonardo da Vinci, Michelangelo, Raphael, Donatello and experience the Tuscan way of life in Florence.
For bookings or information:
Dates: Every Monday
Duration: 1 - 12 weeks
You are also able to choose from three different experiences concentrating on wine, cooking or art whilst learning the Italian language.
The Tuscan Way
On this experience you can learn the Italian language in Florence and have the option of combining it with either a art history focus or a Tuscan cooking and wine course. In the last two years, Florence has had a revolution in its approach to the world of Italian food. Since the former mayor of Florence (now Prime Minister) Matteo Renzi decided to make the historical centre a pedestrian-only area, many food shops and cafes sprung up in the Renaissance streets – with some new interesting features.
The famous organic food market 'Eataly' has opened, the Feltrinelli Bookshop has incorporated a restaurant with a food shop, the old produce and meat market ("Mercato Centrale", a beautiful art noveau building) was totally refurbished and is now open non stop with food shops, restaurants, cafeterias and more.
More than ever Florence is worth a visit, as you can enjoy the marvels of its Renaissance monuments with a spectacular food and wine experience! If the art that came out of this period is your passion, then you could even tie your language course into this.
PLACEMENT TEST
At the beginning of every course a placement test is given to determine which class is best for you. At the end of the course another test is carried out for admission the next level and/ or for a proficiency evaluation once the course is completed.
BEGINNERS ITALIAN LANGUAGE COURSE
By the end of this course, you will have learned how to exchange simple information, make basic conversation, say hello and goodbye, understand simple instructions and explanations, describe places and people.
INTERMEDIATE ITALIAN LANGUAGE COURSE
By the end of this course, you will have learned to give opinions, agree and disagree, talk about yourself and your experience, write personal letters, read simple articles from the press, carry out phone conversations.
ADVANCED ITALIAN LANGUAGE COURSE
By the end of this course, you will have learnt to take part in a conversation with a native speaker, read Italian magazines, newspapers, novels, understand TV and radio broadcasts, write reports and different kind of texts.
You are also able to choose from three different experiences concentrating on wine, cooking or art whilst learning the Italian language.
Accommodation
On this experience we can help organise your accommodation for you. There are four kinds:
SHARED APARTMENT
Many students come every year from all over the world to study Italian in Florence.
You can share an apartment with them, usually in the centre of the town (walking distance) or in the more modern districts, well connected by a public bus network - from £100/week
INDEPENDENT APARTMENT
You can also reserve an independent apartment, not shared with anyone, close to the school. Please reserve in due time because there is a limited number of apartments available in Florence, especially in the centre. Please enquire for a precise offer telling us the number of persons and the dates – average £480/2 weeks
FAMILY ACCOMMODATION
One of the best ways to really come to know Florence and to practice the Italian language is to live with an Italian family, alone or with other students.
The host family may vary, from the single parent with small children to the traditional nuclear family with mother, father and children, to the older retired couple.
You can live in family with use of kitchen or with half board - £100/week or £165/week half board
Hotel and hostels available upon request too.
Additional Courses
For anyone who would like to learn Italian and also have a hands-on experience of Italian cooking!
This program includes 4 hrs a day of Italian language in small groups and, in the afternoon, two cooking lessons and one wine tasting per week. It is a good way to learn (or perfect) Italian, learn about the Italian food and wines (also organic productions from a specialised farm) and socialise with the other participants.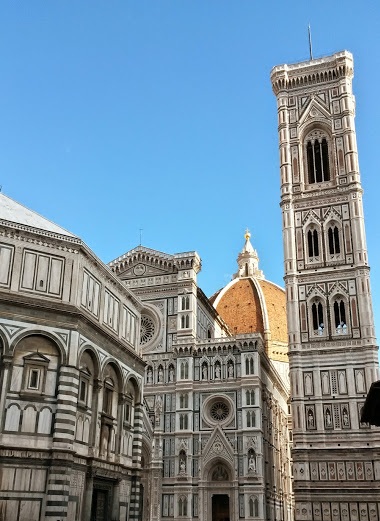 Focuses on the cooking - this is also for experts, professionals, etc. (for example, restaurant owners who want to add Italian and Tuscan offer to their menus). Every day you have two hours class of Italian language and then a whole evening preparing, and tasting, the best dishes of Italian cuisine.
Each cooking lesson lasts more than three hours, and includes an introduction to Tuscan cooking.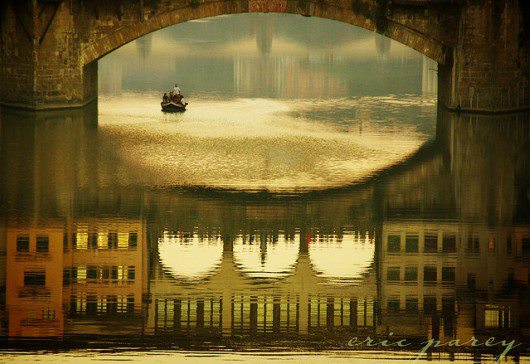 You will learn about the everyday life of the Renaissance, and the secrets of the Maestri through classes, interpretative walks, visits to museums and galleries.
The Art history course at combines 2 hours a day of Italian language learning and 2 hours a day of Art history, with one or two visits a day to museums such as the Uffizi and the Accademia.
Tickets included in the cost of this experience
How to get here
Located in the heart of Florence, you can easily get to the city by both Florence and Pisa airport. Also easily accessed by trains from Rome and Milan.
Love Tuscany and want to explore more of Italy? Check out our Italian experiences here.