Nice, French Riviera
From £130pp
Nice is very…nice
From the azure sea to the historic streets, this Nice cooking class will not only show you the delights of Niçois cooking, it will show you why royalty call this place their playground and impressionists like Matisse and Chagall found their inspiration.
For bookings or information:
Dates: Upon Request
Duration: 1/2 day
You are able to choose from three different experiences concentrating on Niçois cooking (minimum two people).
A Perfect City in France
Join this Nice cooking class and experience the rich culture and history that is reflected in the vibrant food of this beautiful area. Local experts, led by food writer and longtime cooking teacher Rosa Jackson, will lead you to discover the best food and wine the city has to offer.
By joining this Nice cooking class you will discover that one of the best ways to learn about a culture is through its food. You will sample the pleasures and health benefits of a Mediterranean diet and will respect seasonal produce whilst supporting small farmers from the hills behind Nice.
Join this family of food lovers tasting, smelling, cooking and sharing food around the table on this culinary adventure in France's most Italian city were the colourful local produce takes centre stage.
Discover how to coax the melting sweetness out of onions, transform delicate zucchini blossoms into crisp fritters, whip up an aïoli for freshly caught fish and find just the right balance of sharp and sweet in an unforgettable lemon tart.
Isn't it time you tasted the very best that this stunning region has to offer?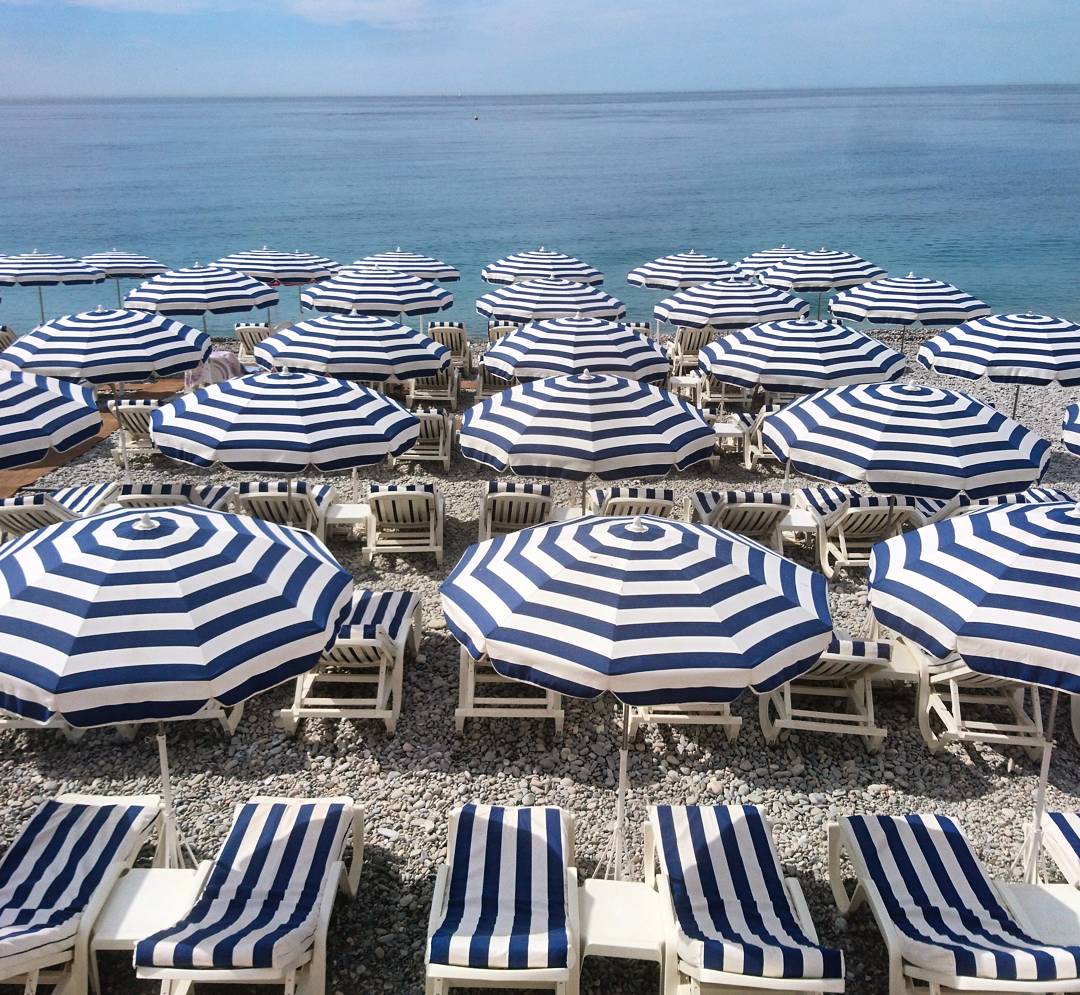 Market tour, cooking class & lunch
Hands-on introduction to the culture and cooking of Nice
Stroll along the famous Cours Saleya market with your local guide meeting local producers and sampling their seasonal produce. On this Nice cooking class you will learn to cook classic Niçois dishes before relaxing to enjoy a four-course lunch with local wine.
Your day begins at 9.30am at the Cours Saleya market, while there is still a fresh morning breeze and before "le tout Nice" converges on the terraces for lunch. The narrow maze of centuries-old streets that is the Vieux Nice opens up onto this splendid space lined with bars, cafés and fish restaurants on either side and market stalls down the centre.
Early in the day you will join the locals strolling through the market admiring the vivid colours and smells of seasonal produce, spices, fruits and flowers. Though the bigger stalls are the most dazzling thanks to their array of colours, what will interest you are the small producers' stalls. Whilst the fruit and vegetables may not be as uniformly shaped and the variety not as great, every ingredient you'll find here is firmly rooted in the region and much of it is organic.
Depending on the season you might see unsprayed oranges, including bitter oranges for jam; real wild asparagus; fragrant Mara des Bois strawberries; tomatoes ripened on the vine; figs bursting with juice; and of course the mix of salad leaves known as mesclun - no Niçois meal would be complete without it!
You will select the the best meat and fish for your choice of menu – with your choices including lamb from the nearby Alpes de Haute-Provence or Mediterranean sea bass.
As traditional Niçoise cooking relies more on vegetables than meat or fish, you can also plan an entirely vegetarian menu if you wish. No matter what the main ingredient of your meals, there will always se a fine selection of cheeses and wines.
After gathering your ingredients, you will head to Rosa's 400-year-old (but thoroughly renovated and air-conditioned!) apartment two minutes' walk from the market, where everyone will play a role in preparing the meal.
The atmosphere and cooking is very relaxed and beginner cooks are more than welcome! A couple of hours later you will sit down together to an authentic Niçois meal and toast your efforts with a glass of rosé (or, if you prefer, an intriguing local red or white wine).
Available Tuesday-Saturday Time: 9.30am - 3pm
Minimum 2 people

Bakery & Alchemy in a Provencal Kitchen - A Feast for the Senses
Learn how to select the best flours on this bread class and discover how to minimise gluten intolerances. Bake sweet and savoury breads with Provençal flavours and then enjoy the results of your efforts with cheeses and charcuterie

A Provençal bakery is a feast for the senses, with its olive and sundried tomato-studded fougasses, brioches scented with orange flower water, and pain d'épices made with honey and spices.
On this Nice cooking class, you will learn how to bake these regional classics using natural, local ingredients. You will lean how to select the best flours, including alternatives to standard wheat such as rye, spelt and kamut, and discuss the question of gluten and its effects on health.
To finish off you will pair the breads you have made with a selection of cheeses and charcuterie, all washed down with local wine of course!
Selected Sundays 11:00am - 3pm
Experience the Essence of Provence
Discover the true meaning of extra virgin and how to choose a quality oil whilst learning about the big health benefits of olive oil and the Mediterranean diet. Taste several different oils from Provence and match them with simple dishes based on fresh produce
Once reserved purely for Mediterranean cooks, olive oil is in nearly every kitchen these days, yet the cold-pressed juice of the olive remains a little-understood ingredient.
On this class you will unravel the mysteries behind this magical substance, from the true meaning of extra virgin to how to distinguish between the hundreds of oils available in supermarkets and specialty shops. You will learn why olive oil promotes good health even though it is a fat, and the essential role it plays in the Mediterranean diet.
Following the introduction to olive oil, you will taste a variety of oils from Provence and the Nice area, and create flavour pairings with seasonal vegetable-based dishes and a dessert.
Selected Mondays 11:00am - 2.30pm
How to get here
Nice is easily accessible with many airlines flying directly to the city airport. To get to the city centre you can take a bus, train or taxi.
If you are driving, the easiest place to park is the Saleya parking lot underneath the Cours Saleya market.
If this tickles your tastebuds and makes you want to discover other foodie hotspots in Europe, then find out more about our Florence Appetite experience!